JNS Cafe
star
star
star
star
star
2 User review
---
Wi-Fi
Credit Card
Online Booking
Car Parking
---
Restaurant Overview
JNS café is located in Times City which is a very famous place nowadays. JNS café has a very nice and great view. Employees are also warmly welcome. They offer coffee, cakes, tea, Frappuccino, and lemonade. Its cake and coffee have very good taste. This café is one of the best places for working people. If you want to take good photos of the café shop, you should go there.
Do you like this contents?
If you have MingalaGO user's account, you can add bookmark into your mypage.
Review
---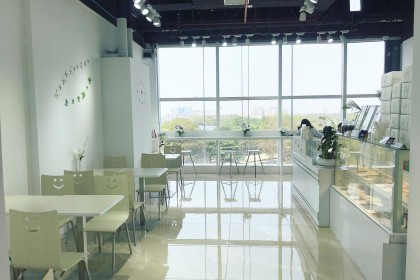 Accuracy
star star star star star
Communication
star star star star star
Cleanliness
star star star star star
Location
star star star star star
Taste
star star star star star
Value
star star star star star
Koko
Delicious cakes and drinks
2020-01-10
Yesterday, I ordered cakes and coffee from this shop. Their cakes taste really delicious. If I have a time, I will go to their shop and taste others cakes and drinks too. I also saw that their shop' view is very good. I really want to go there.
Yiannis Athanasios
Nice and non touristy breakfast spot
2020-04-24
I like taking a decent breakfast daily, and JNS cafe fit the bill for me. The cakes' taste were well-balanced and not too sweet. I ordered a couple and had my pleasant sugar fill in no time. The frappuccino had a good flavor and was quite a decent value. I was in and out without any fuss, and the staff was friendly and efficient. I can definitely agree with the positive online reviews that I've seen.